Welcome
Today in history
August 01, 1969
Elvis held a press conference at 12.30 a.m. During the show he confessed he was " a little nervous for the first three songs, but then I thought, what the heck, get with it man, or you might be out of a job tomorrow".
The evening show took on the normal routine of two shows a night, at 8.15 p.m. and midnight.
Song of the day
Forget the film. The album is in fact very good, and Elvis seldom sang better. Yes, I am serious ! The atmosphere of the Mysterious East is captured very effectively and the scene where Elvis sings the title song on stage at the end of the film is well done. How many peole realise that this is one of the few films (perhaps the only one?) where Elvis uses a microphone, singing Go East Young Man - I think that's the one ; and, ironically, that's one bit of realism that is not found in any other of his feature films. As for the film, view it as a Christmas pantomime, nothing else, and it ain't so bad . . . except for those green 'trousers' !!
New articles
Hot articles
Picture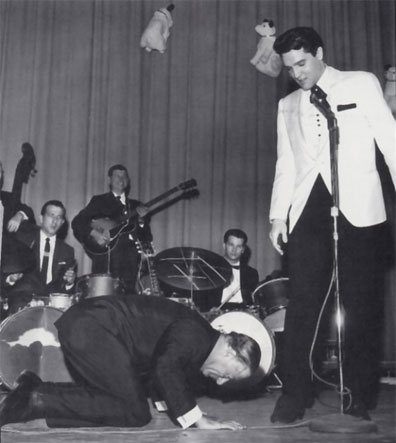 Shop