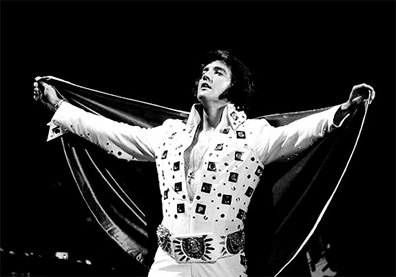 Taken on:

1972/06/10

Source:

NY Daily News/ FECC

Photo:

From the Lens of George Kalinsky

Location:

Madison Square Garden

Attendance

20,000

Suit

Porthole jumpsuit

Info:

Elvis wore this jumpsuit for the first time while the orginal "Madison Square Garden"-album was recorded during the evening show on June 10, 1972.
This picture is just one of the "lost" pictures from this concert rediscovered April 2008.
Login to give your opinion
There is something with the belt. Can you see it ?
The answer comes a little late, but if you look closely at the buckle you can see that he wears it up side down.