Two magazines arrived this week: The OEPFC Magazine from the UK and The Elvis Files Magazine from Norway.
The April/May 2021 issue of the British fanclub magazine brings an article on Sinatra's Timex show, an interview with Norbert Putnam. Furthermore there's a review of Elvis' Philadelphia show on June 28, 1976 and is explained why radio was and is important. An overview of upcoming anniversaries in 2022 and an article on Jerry Weintraub close this issue.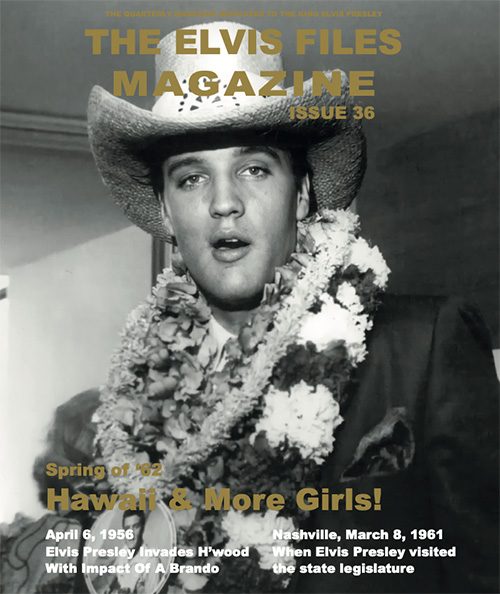 The Elvis Files Magazine 34 has quite some photos in the 'Olympics Sweater'. A huge article with many pictures of Elvis' introduction into the army is the main part of this issue, although the filming of Follow That Dream (Pioneer, Go Home) gets almost as much attention. Another good issue with lots of eye candy.