Elvis - The Mini Series
Video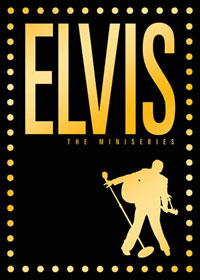 Released: 2007/08/14
by Starz Home Entertainment
Golden-Globe-winning (and Emmy-nominated) 2005 production of what many people feel is the best version of the life story of The King of Rock 'N' Roll.
A total piece of crap. I'd give it 0 stars if I could.
Rating: 1 / 5
The thing about elvis is that every one knows his life story and if they dont its because they dont want to know. How many time are you going to remake these things and add some little thing that means nothing. He is gone he is not comming back. So sit back listen to the music enjoy the movies (which he did'nt enjoy doing) and remember what was. and if you really need to shoot something into your veins buy the FTD stuff its always a good "fix" if you need another high. Best part about it is it cost FTD nothing and 30.00 for a CD is crazy but....
Rating: 1 / 5