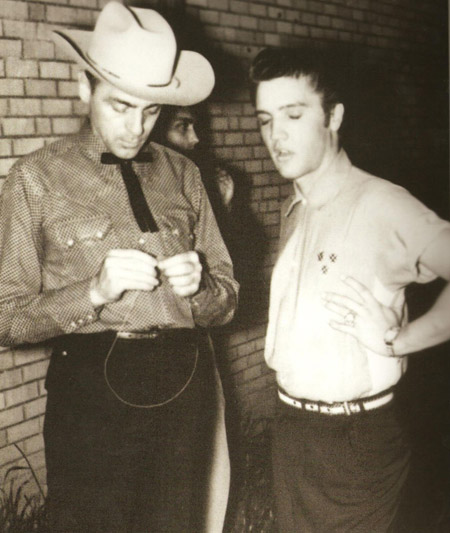 Taken on:

1955/04/30

Source:

Elvis Day by Day

Photo:

Internet

Location:

Gladewater Texas, High School

Info:

On this picture, made backstage at the Louisiana Hayride, we can see Elvis together with another star of the show. It is Saturday April 30th 1955 and Elvis is again performing at the Louisiana Hayride. For the second week in a row the show is on location, this time they are in Gladewater Texas, at the local High School. During his performance Elvis sings 'Tweedlee Dee', the song is recorded during this remote broadcast. Elvis has been a 'regular' on the Hayride ever since his first performance on October 16th 1954.
Login to give your opinion
burton
wrote on
January 24, 2011
Great photo but who is the other person with Elvis? Keep these photos going as I have never seen about 90% of them.