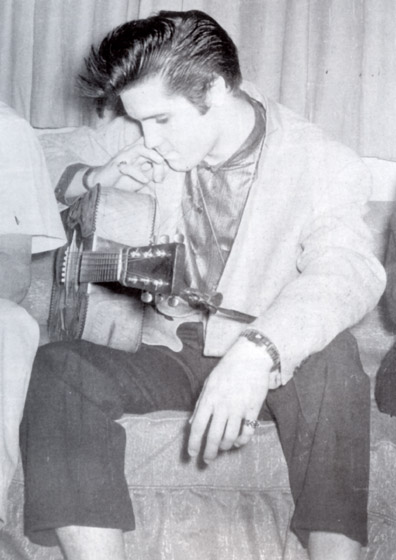 Taken on:

1956

Source:

Elvis Today

Photo:

Elvis Today

Info:

Not much information, but this is all we have. Maybe we can fill this place with info provided by you?
Login to give your opinion
Judging by the personalized guitar cover, and his relatively long hairstyle, I would date this photo to 1957, during a jam session. Perhaps on the road somewhere.